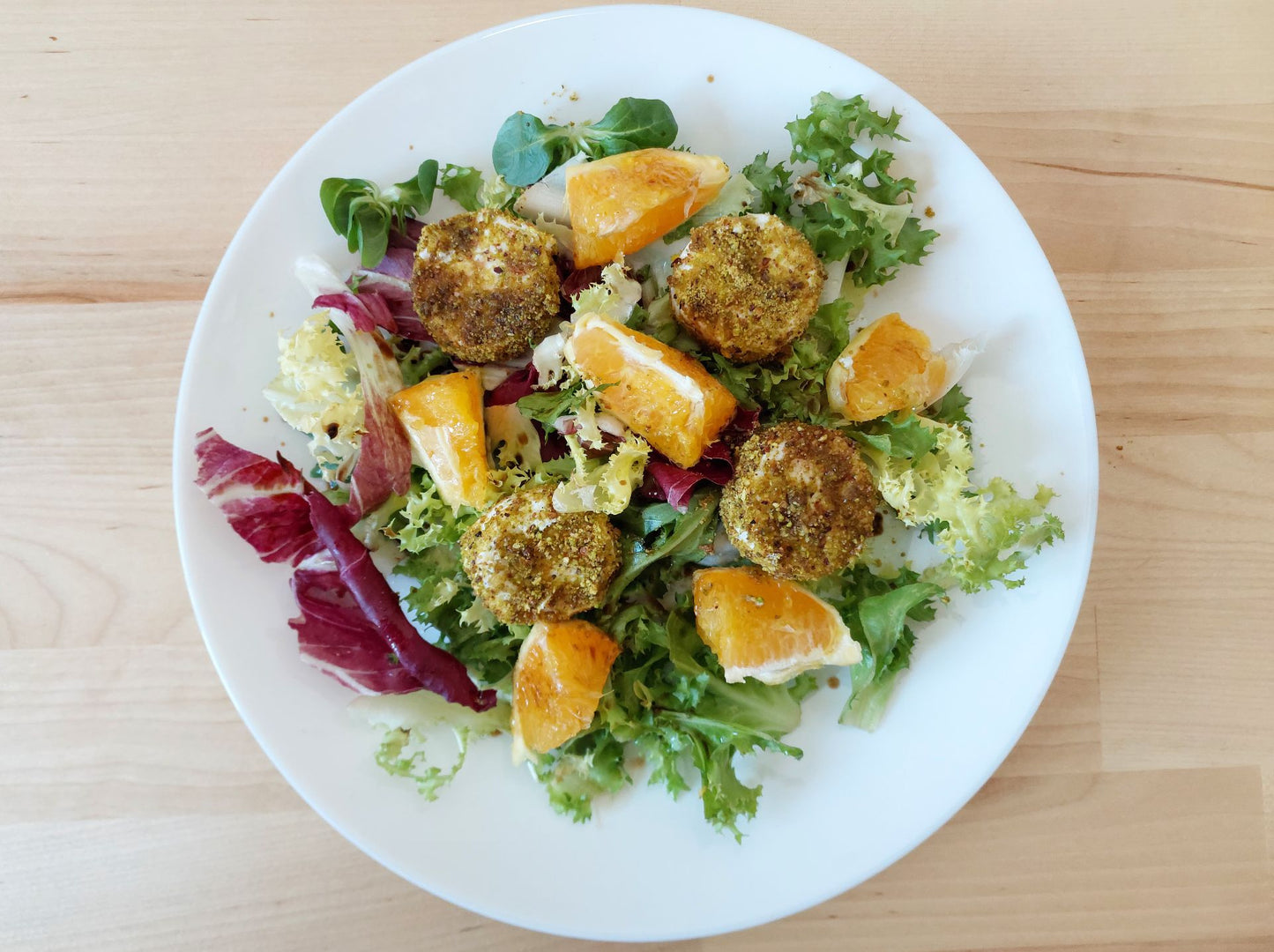 Ingredients:
🥬 Lettuce mix: curly, radicchio and canons.

🍊 An orange.

🤤 Goat cheese medallions ( size and quantity to taste) .

💥Our secret ingredient: A handful of Orange Pistachios ( a featured product, further down in this section ).

👌 For dressing, salt, olive oil and balsamic vinegar.

Preparation:

Step 1️⃣ Wash, cut, dry and mix the lettuce.

Step 2 ️⃣ Peel and cut the orange into pieces.

Step 3️⃣ When you uncover our jar of orange-flavored pistachios, you'll enjoy their characteristic aroma and, of course, you'll want to give them a taste.

Step 4️⃣Take a handful to the blender to crush them.

Step 5 ️⃣ Prepare the Salad. Add the lettuce mix, the orange and finally coat the already cut goat cheese medallions in the crushed pistachios, taking care that they are well covered on all sides.

Step 6 ️⃣ Dress to your liking: salt, olive oil and balsamic vinegar.

Enjoy it!